Ron Roubidoux said, "I remember that Hardy and I went to the BLM corrals in Delta a few weeks before adoption and the yearling Prince". Gale Bennett was talking about that Grullo colt, the #1056, being brought in with his mother. Gale said that #1056, wasn't quite a yearling and that he was still nursing his mother and a couple of days before the Hardy's and Ron's visit,  the mom was released back out on the range.  What a traumatic week for the little "prince".  Caught, shaved, branded, vaccinated, lost his mom, weaned and then stuck in a dusty corral with 50 other little Sulphur yearlings.

A HUGE thank you to Hardy Oelke for sending the photo of "baby" Prince he took in 1996 at the BLM corrals, Delta, Utah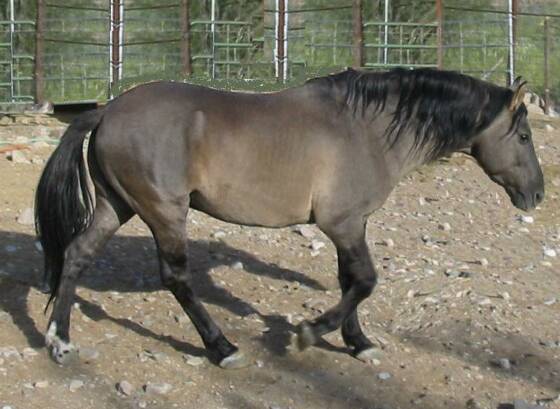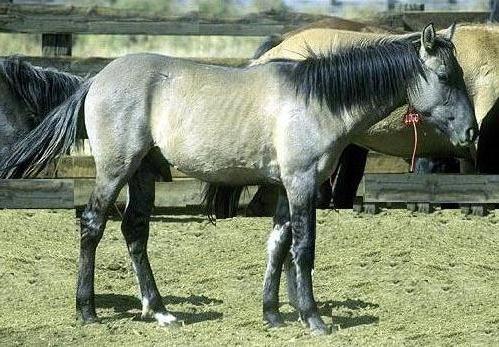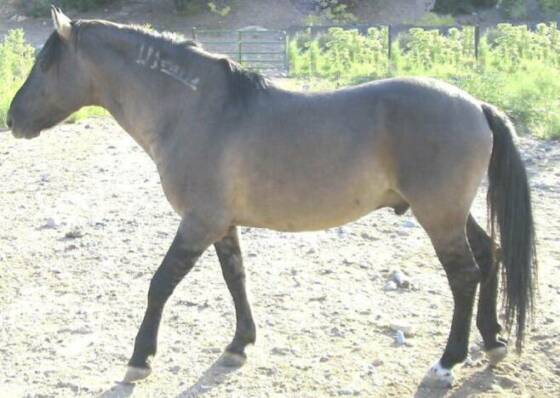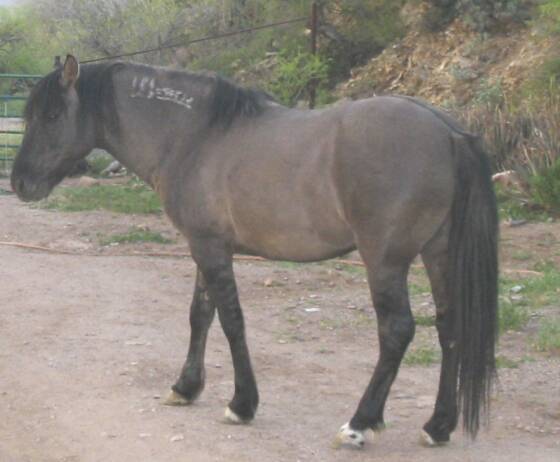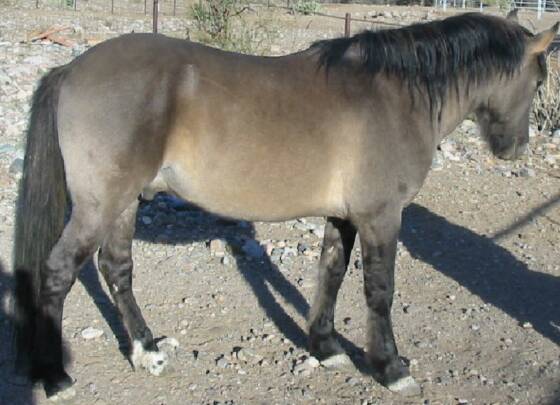 "I loved his leg stripes. At the 1996 adoption, I really wanted him. "Prince shows all Spanish Mustang features, being a smaller horse, a characteristic of Spanish Mustangs"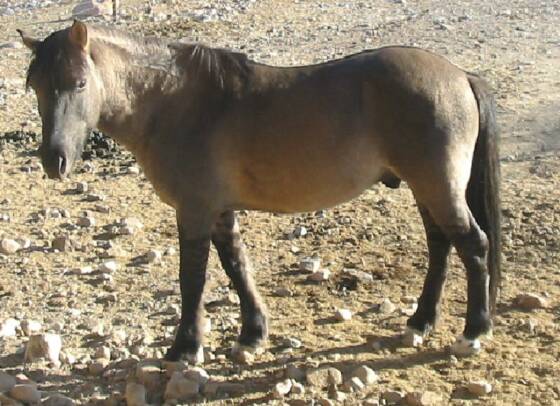 "Prince is definitely Spanish, he's turned into a really nice looking horse, one of the best I have seen".